Denver Financial Planner Star Financial Services
Making your money work for you.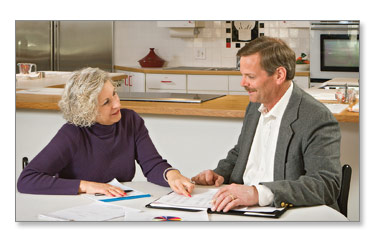 You work hard. Keeping track of your family's schedule is tough enough. Tracking your investments is even more complex.

Then there's your future...
Can you meet your retirement goals with your current plan? Are you saving enough? Do you have a diversified portfolio? Is your 401(k) invested in the right places? Is your Roth IRA aggressively invested? Is tax planning a good idea? Do you have a will and is it up to date? Do you need a trust? Life is complicated. Your financial planning doesn't have to be.
Knowing where you are...
Is safety first your financial plan? Or are you a risk-taker? Is retirement near or in the distant future? Denver Financial Planner, Star Financial Services, helps you assess where you are today and creates a financial road map to achieve your future goals.
Deciding where you're going...
Admit it. You would rather attend your grandkid's soccer game than study stock funds. Travel has far more appeal than placing trades. Our financial planning services help you define your priorities and sift through the many complex investment options today.
We spend time to evaluate the best choices to achieve your short-term and long-term goals. You decide what works best. The business details of managing your financial plan are in Star Financial Services' capable hands.
Building a solid foundation...
Star Financial Services helps clients create a solid financial foundation for the future that keeps your goals at the top of the list. Services include:
Retirement planning to identify your goals and establish a timetable to meet them
Tax planning to reduce your taxes
College planning, including assessing potential needs and identifying family resources
Asset management, investment monitoring, managing client trades, portfolio repositioning
Regular performance analysis with easy-to-understand reports
Risk management planning
Give us the opportunity to make your money work for you.
Registered Investment Advisor with the State of Colorado